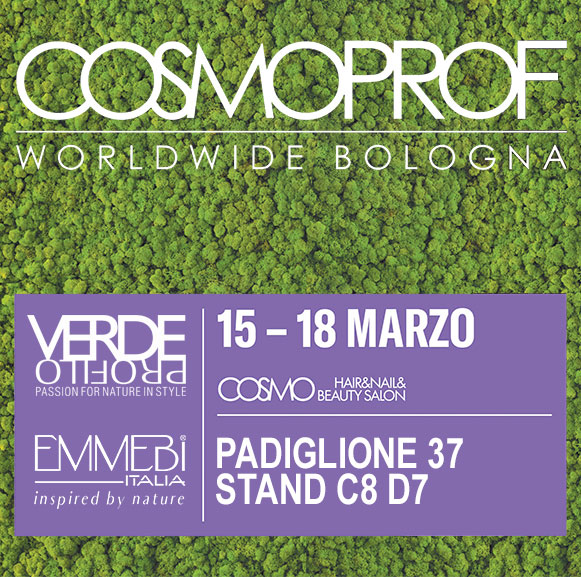 This year Verde Profilo will partecipe at Cosmoprof Blologna in collaboration with Emmebi Italia, our client and collaborator.
Our collaboration born from the necessity of a green imprint to distinguish and surprise the visitors for Emmebi Italia.
With MOSSwall®, our patented system for indoor green walls without maintenance we'll be able to give this.
Come to visit our green scenography at the booth C8 D7 Pav. 37
For dedicated appointment for tecnichal info or projects please write to staff@verdeprofilo.com indicating your necessity, name and surname, telephone number, meeting date and time. .