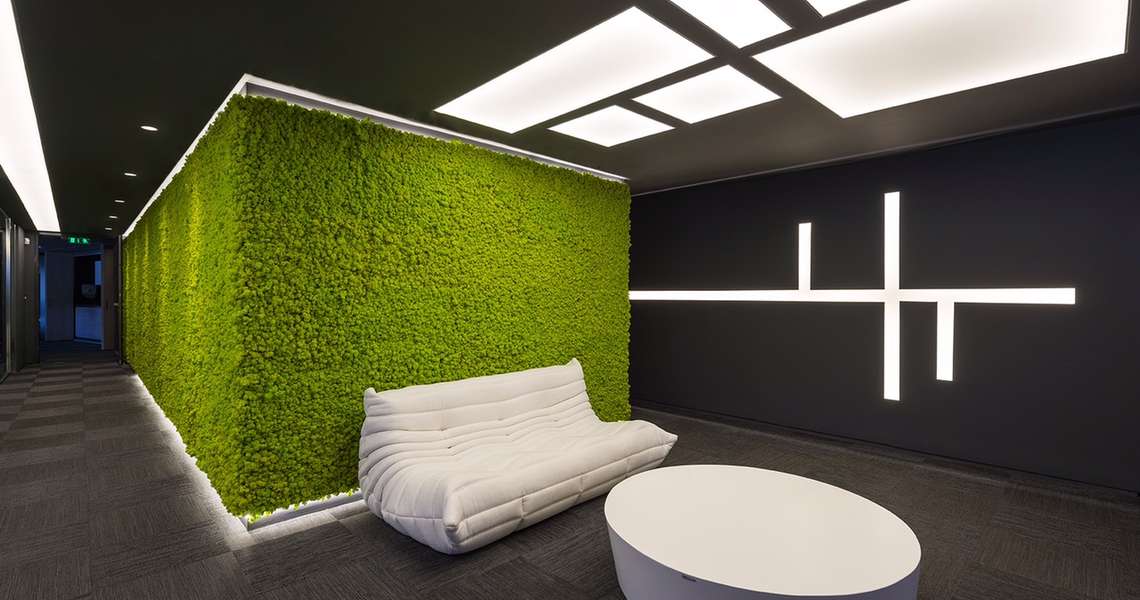 Nowadays it is more and more difficult to dedicate part of our time to care of green areas and it is very difficult to have areas on the ground to be covered with greenery.
For this reason, Verde Profilo® has created MOSSwall®, real natural walls with beneficial properties but without requiring any type of maintenance.
MOSSwall® in fact as a plant or a vertical garden placed in indoor environments improves mood, decreases stress and improves acoustics as sound-absorbing.
If you don't have time to take care of your green, don' worry because MOSSwall® doesn't required water or light but only requires a constant humidity level between 40% and 50%, the standard humidity rate required in environments for human well-being.