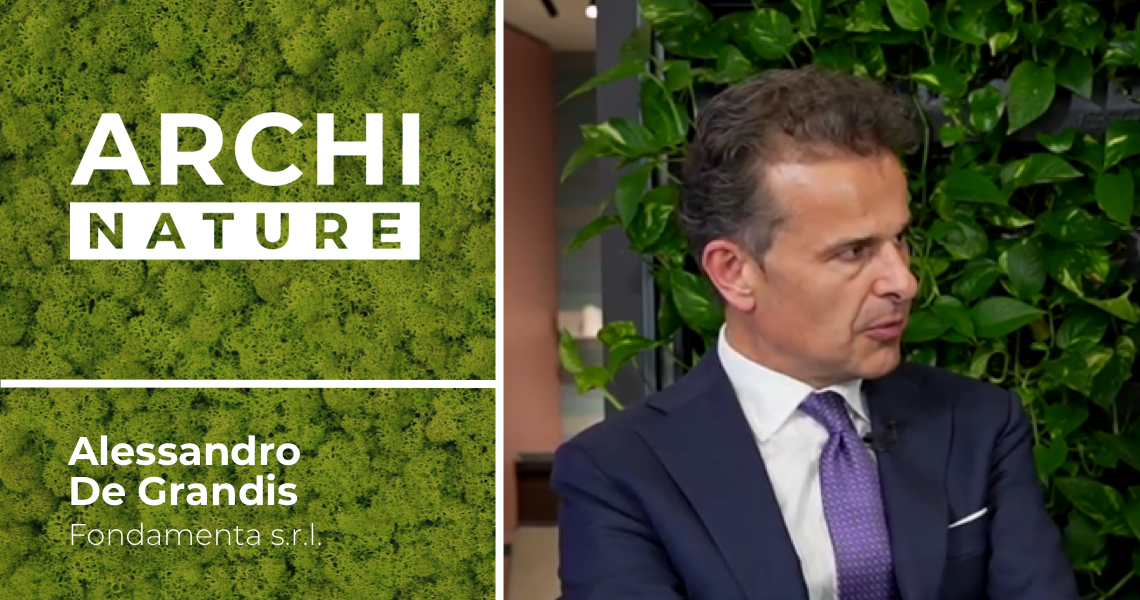 Interview with Alessandro De Grandis from Fondamenta
Today, we have the pleasure of interviewing Alessandro De Grandis from Fondamenta, a company that has been active in real estate development in Milan and the metropolitan area for 25 years. The focus of this interview is an initiative that has breathed new life into the concept of green spaces within residential areas. Alessandro will reveal the details of this fascinating adventure that combines architecture, sustainability, and innovation.
Alessandro, let's talk about Fondamenta and your work. What exactly does your company do?
Certainly! We specialize in real estate development, primarily in the residential sector, and we've been doing this for 25 years. Our main focus is on projects in Milan and the metropolitan area.
Which project would you like to tell us about? What is it about?
The project I'd like to talk about took shape in 2019, before the pandemic hit. It all started somewhat fortuitously when construction work on a neighboring site to the Barreca Lavarra studio caused some annoying vibrations. Professors Barreca and Lavarra contacted us to find a solution to the problem. In the meantime, we already had in mind to create a residential project with medium to large-sized apartments and spacious terraces, where greenery wouldn't just be a decorative element but a fundamental aspect of the entire project. We entrusted the development of the project to Gian Andrea Barreca and Giovanni Lavarra, experts in the field, and collaborated with the Wolf company to create a rendering that best expressed this idea.
The concept of green spaces in architecture is undergoing a revolution. What were the key elements of your project?
Absolutely, today green spaces have become modern and technological elements, capable of meeting management and maintenance needs. In particular, our large terraces allowed us to include bioclimatic greenhouses, transforming these spaces into true meeting points between private and communal environments. For us, sustainability is a fundamental aspect, not only from an environmental perspective but also economically, considering the current context of increasing construction costs and interest rates.
Interesting! So, sustainability is a guiding principle for Fondamenta. Are there any other keywords or fundamental principles that drive your work?
Certainly, in addition to sustainability, we place great emphasis on the economic and financial efficiency of the project right from the initial stages. A house is no longer just an empty box to fill, but a work in which every detail must be carefully studied, including the greenery that is an integral part of it. To achieve this, it is essential to have competent professionals and to collaborate with partner companies capable of supporting the design process from the beginning.
Alessandro De Grandis has shown how green spaces don't have to be merely decorative aspects but can become distinctive and qualifying elements within the real estate sector. Fondamenta has demonstrated a strong vision and commitment to sustainability, embracing new architectural and technological codes. The collaboration with the designers and the Wolf company has led to the creation of a unique space where greenery has become the protagonist of the living experience. A successful project destined to redefine the standards of residential architecture in the future.
Interview by Giorgio Tartaro