Cortina d'Ampezzo - Landscape design for Villa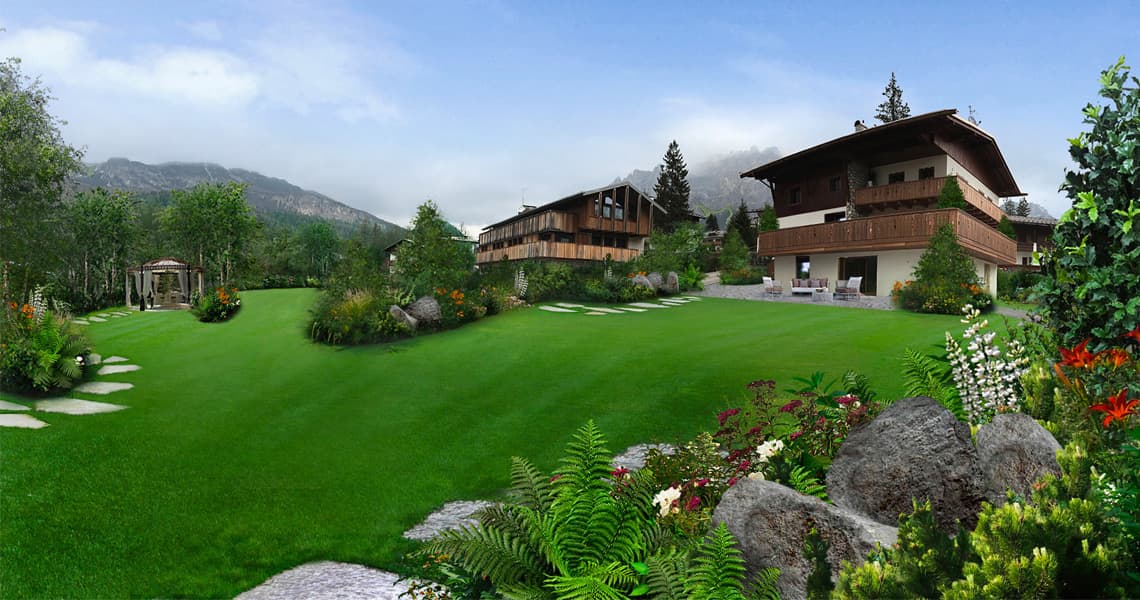 Within a mountain setting, a new garden rises up around a modern Chalet in Cortina d'Ampezzo.
The mountain style design involved the insertion of Dolomite boulders and the reconstruction of street in gravel mixed with junipers and ferns on the slopes, recalling the natural composition of the forest.
Flowerbeds full of typical mountain essences such as Rhododendrons, Azaleas, Eriche, Cotinus, mixed with decorative herbs and flowers that recall the high mountain pastures, carry an unspoilt area separating us from the frenetic rhythms we are used to .
Finally large spaces with lawns for living with the family and a totally green parking area for guests.