Since 2008 in Verde Profilo, in collaboration with design and architecture studios, we have created projects of value which combine technology and botany, to create vegetable gardens and vertical gardens with stabilized moss, thanks to our MOSSwall patent and other plant species. Our green solutions are designed for both indoor and outdoor use and adapt to different design needs, thanks to the modular and customizable layouts and recirculating irrigation systems, which avoid water waste. We can design a vertical garden with:
Each project is tailor-made: our team evaluates the most suitable plant species for indoor and outdoor use on a case-by-case basis and builds a botanical layout in line with aesthetic needs, for example a vertical garden with succulents is an option, aesthetically impacting, which does not require special care. In Verde Profilo we prefer the choice of native plants, already accustomed to the climate of the place, which can grow luxuriantly thanks to our recirculating irrigation system, which allows the correct watering dosage, providing the plants with the necessary nutrients and reuse of the water so it doesn't go to waste.
All our solutions for vertical gardens, such as VP-MODULO, VP-EASY and VP-CLOUD, require very little maintenance and keep plants healthy, thanks to our irrigation and phytostimulation systems.
THE ADVANTAGES OF BEING SURROUNDED BY GREENERY
Whether it's a vertical garden with ivy, strawberries, stabilized moss or a herb garden, Verde Profilo's solutions guarantee:
Quick and minimally invasive assembly, thanks to the modularity of the components.
Water saving, thanks to a recirculating irrigation system that maximizes supplies and avoids waste, making refills infrequent.
Reduction of the indoor and outdoor pollution, thanks to the action of plants.
Bringing nature indoors or outdoors of a home is an ecological choice providing well-being to people and the environment.
WHY CHOOSE US AS YOUR PARTNER?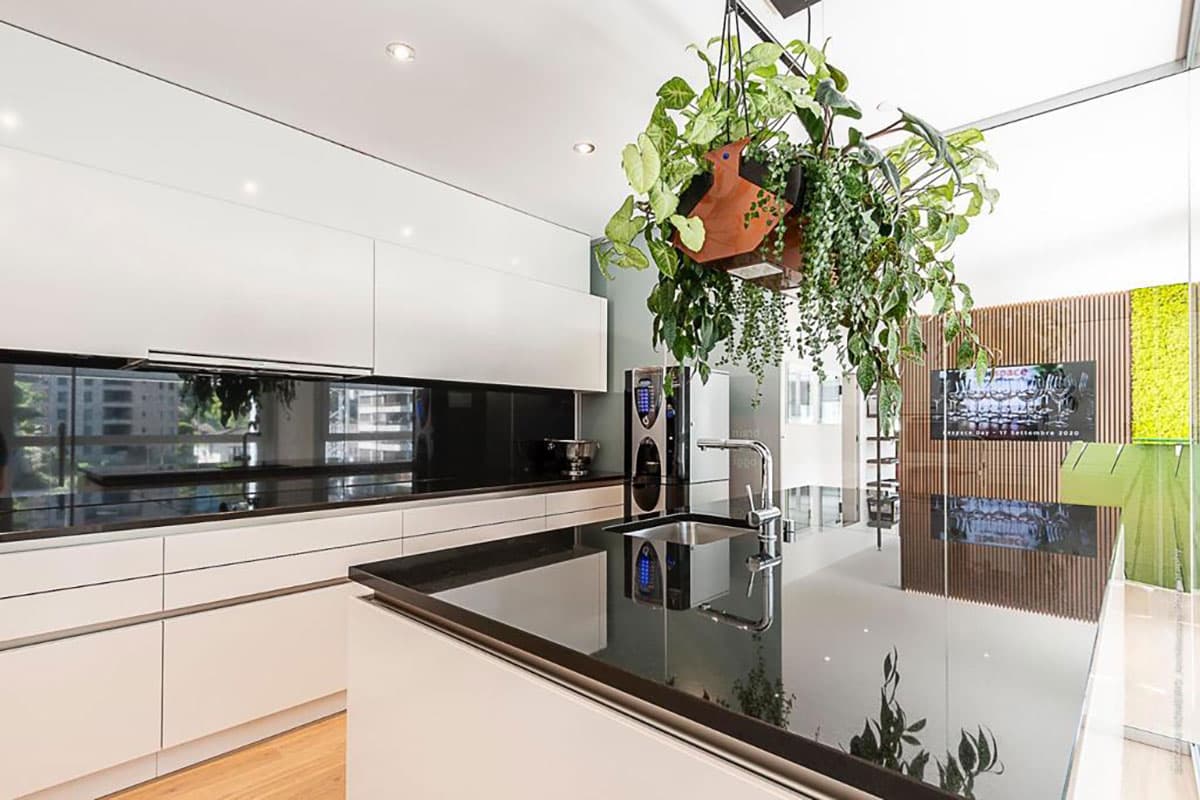 Our team of botanists, garden designers, landscape designers and technicians are available to meet design needs. We can study a composition with similar plants by type, or differentiate the watering contributions to obtain more varieties, depending on the needs of the client. We work alongside our partners and customers from design to after-sales to provide advice aimed at always identifying the best solution.