VP-CLOUD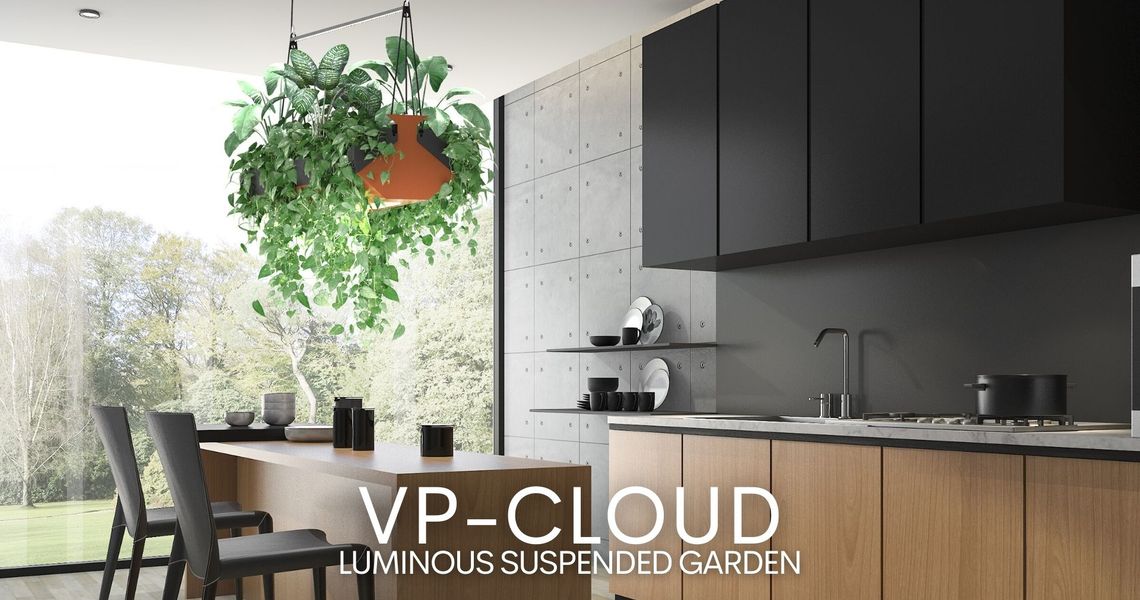 An innovative, natural and functional product, able to integrate in people's everyday life, transforming an element such as lighting into a decorative element adorned of plants.
The idea was born from the necessity of inserting plants into indoor environments with limited space: the "ceiling" dimension becomes a usable green space.
A product designed by Verde Profilo® in collaboration with the Garden Designer Francesca Paolucci, composed of a painted metal case, available in 2 colors and in 2 sizes, equipped with a sensor for wetting the essences, integrated phytostimulation system for plants' correct growth and a base lighting.
Plants are planted in the VP-MODULO tray composed made in EPP, designed and patented by Verde Profilo® in order to enhance plants' accomodation and protection.
DOWNLOAD THE TECHNICAL SHEET
Discover the product whatching the video below