A perfect blend of linearity and nature, where MOSSwall®'s irregular shape converges with wooden strips.
A special finish for an elegant setting, customisable shape and colour are ensured by the two product categories and by the different colour combinations of wood and lichen.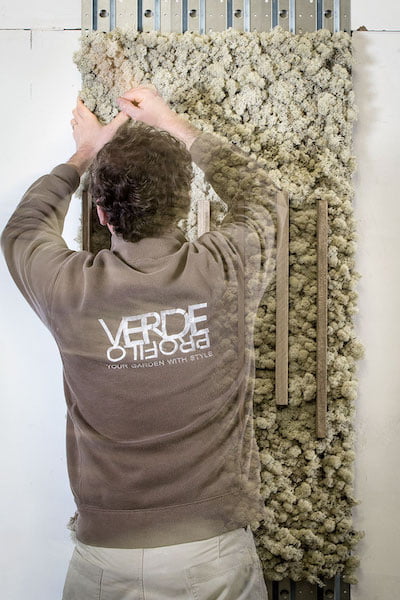 Are you thinking of transforming your gray and monotonous environment into something beautiful, alive, exclusive, and different? Take a look at our realizations and let it inspire you.
Yes, I want to see them