Free Standing
The intelligent substructure studied by Verde Profilo® rapidly creates a free-standing wall covered by MOSSwall®.
This highly versatile system is made up of a base, available either in brown or white, with mounted on it the paired stainless steel uprights, MOSSwall® patented panels, hooked on both sides and perfectly framed by carters and finishing tops, available in brown and white. The system provides a flexible and modular solution to create functional and community sites. MOSSwall®'s certified soundproofing properties also reduce noise levels in an open space layout.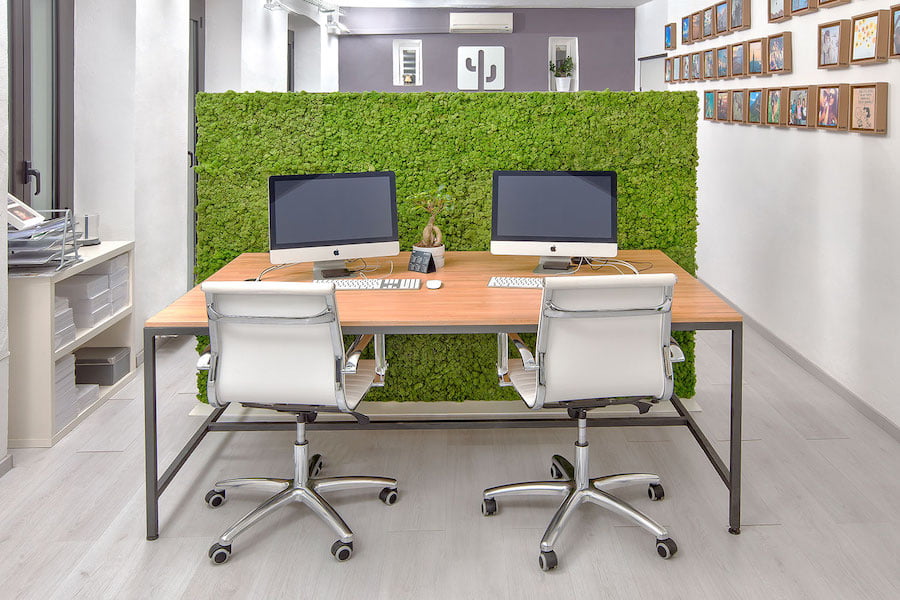 Are you thinking of transforming your gray and monotonous environment into something beautiful, alive, exclusive, and different? Take a look at our realizations and let it inspire you.
Yes, I want to see them