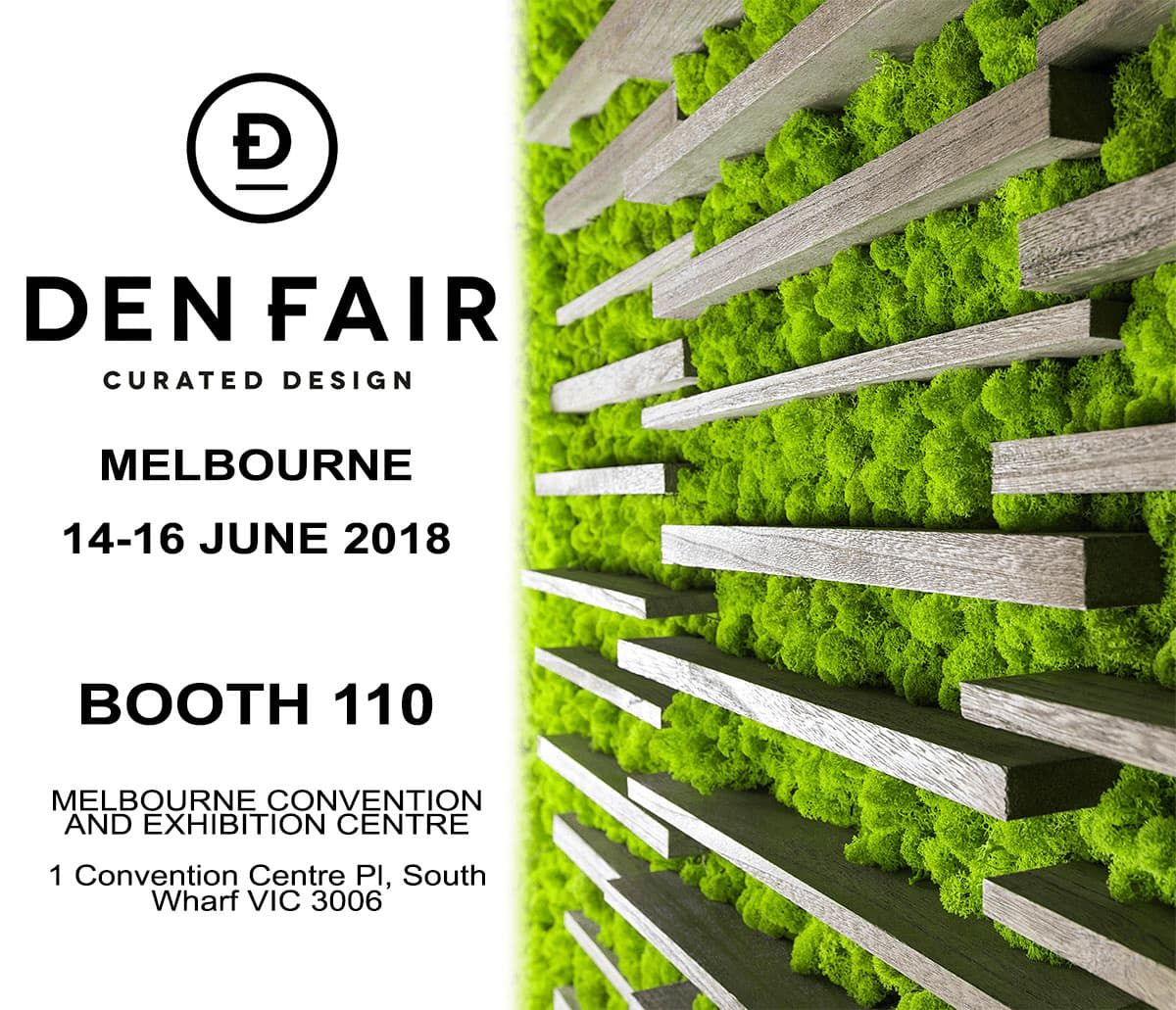 In June, Verde Profilo® will reach Australia, a new destination to present our natural solutions.
Thanks to MOSSwall®, an innovative system to creating natural vertical gardens with stabilized moss.
MOSSwall® is able to be shipped all over the world and even beyond one of the most strict customs in the world, we will create a stand covered with MOSSwall® in mint coloration with the addition of finishes like MOSSwall® Strips. The exhibition panel will show the 22 all-natural MOSSwall® colors, the MOSSwall® substructure and the MOSSwall® Round finish.
We are waiting for you at stand n 110 in Melbourne at the Melbourne convention and exhibition Center