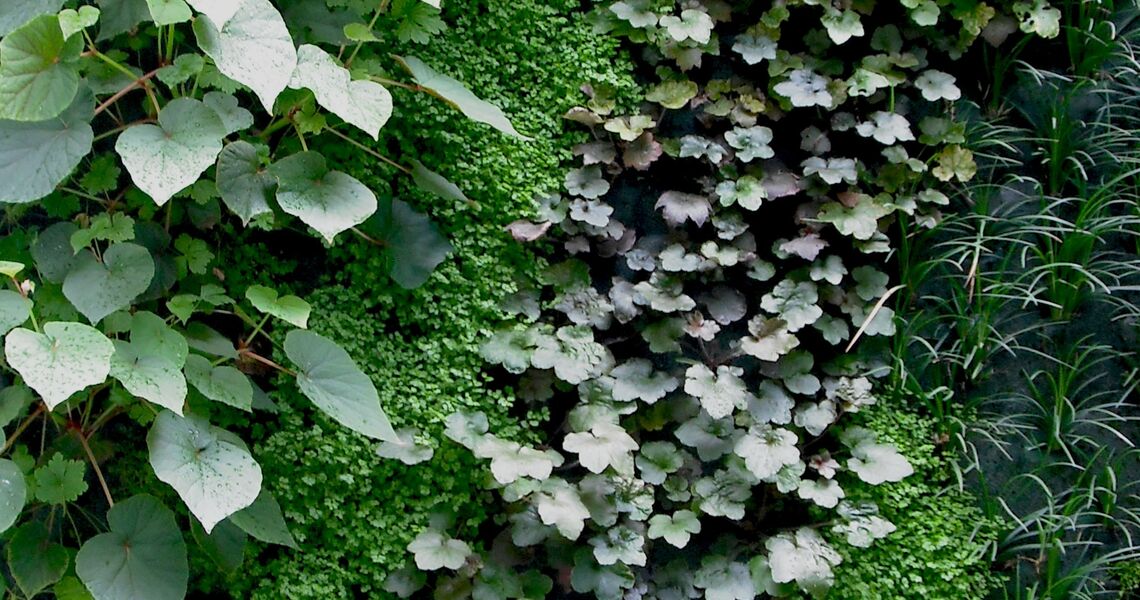 The office is much more than just a workplace: it is an environment where we weave relationships with colleagues, chatting during coffee breaks, the place where the best ideas for new projects come to us and the place to receive suppliers and customers.
The office has, at the same time, a familiar and representative dimension and it is essential that it is both welcoming and functional, both for those who spend their days there and for visitors and guests.
A solution to furnish the premises in an original way, promote employee productivity and communicate the company's eco-friendly attention and sensitivity is to choose one of the indoor vertical gardens by Verde Profilo. Working in contact with nature has several advantages, proven by numerous studies.
It improves concentration, plant species contribute to lower levels of cortisol, the "stress hormone" and help to maintain productivity.
It guarantees cleaner air, plants produce oxygen and absorb CO2 and other harmful substances present in the atmosphere, VOCs (volatile organic compounds).
It reduces noise pollution, the vegetation acts as a barrier against unwanted sounds and maintains an atmosphere of peace and quiet.
Not only that: designing a "green office" with innovative, technological and natural solutions transmits the positive message of a distinctive corporate culture projected into the future.
The Vertical Gardens of Verde Profilo are designed to amaze, which is why many choose to decorate the façade of their corporate offices. In addition to the aesthetic impact, certainly successful, the Vertical Gardens for the exterior of buildings provide thermic insulation and contain the nearby pollution, thanks to the purifying action of the plants.
VERDE PROFILO: VERTICAL GARDENS FOR "GREEN" BUILDING
Within our catalogue it is possible to choose different products, such as green walls and VP-Modulo vertical gardens with numerous botanical layouts of essences, vines and succulents; or panels with stabilized lichens, our MOSSwall patent, which does not require maintenance.
To ensure the correct illumination in compliance with the regulations on artificial lighting in workplaces, we have designed VP-CLOUD, an innovative lamp that acts as a vase to decorate the light points with a cascade of green. If you are looking for a small alternative, with the function of acoustic insulation, PENNY is the ideal product; launched at Milan Design Week 2019, it is a minimal piece of internal architecture and the best ally for meeting rooms.
All the solutions signed Verde Profilo require a minimally invasive installation and very little maintenance, which mainly consists in refilling with water the recirculating irrigation reserves. Thanks to this system, the watering is effective and not a drop is wasted. In Verde Profilo we support our clients from the design phase to the installation, to create well-being within the offices and enhance them with a touch of green.